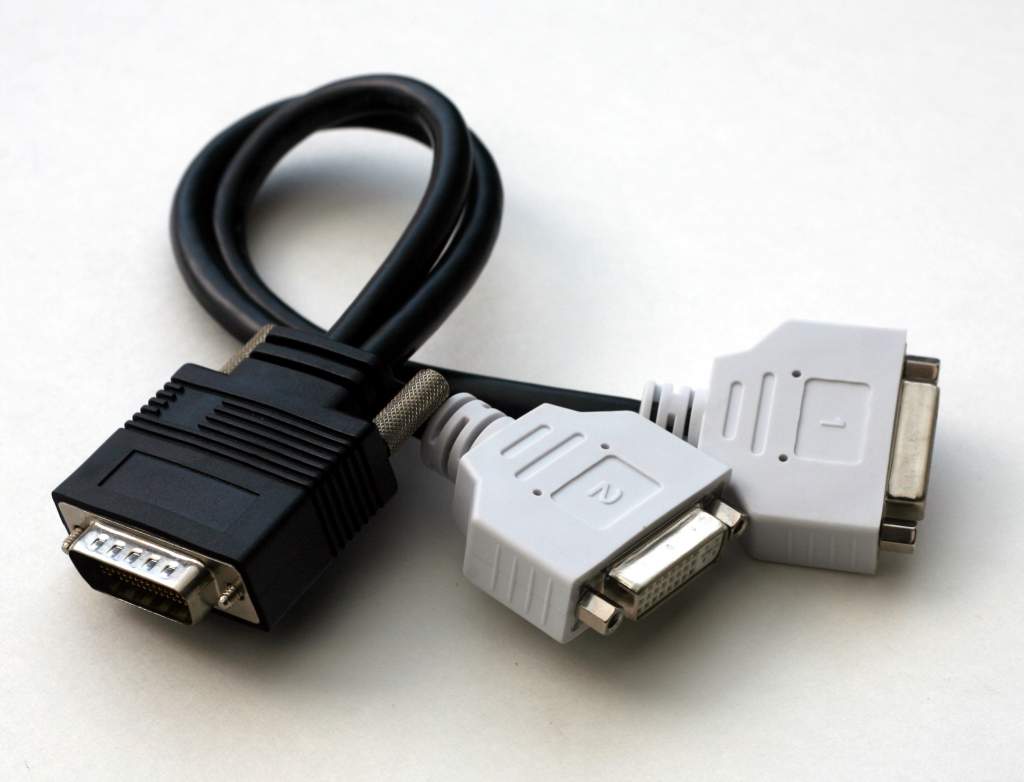 Cable for the LFH-59 or DMS-59 Connector to DUAL VGA HD15-Female.
Popular Name: Molex Video Y Cable G9438 DMS-59 (LFH-59) to Dual VGA
Including HP and DELL
NVIDIA Graphics Cards
Dual VGA to LFH59 Connector.
The LFH-59 Connector is 4 Rows of 15 Pins.
Used on Many nVidia Quad and Dual Video Cards
These cards are used in Many HP and Dell computers.
Some Compatible Part Numbers.
HP # 338285-00x
Dell # R0914; G9438
Startech:DMSVGAVGA1 65030828079
Tripplite:P120-001-2
Used to Connect two(2) SVGA and above Monitors to a Computer Workstation.
Wikipedia information
---