USB SHARE 2.0 Switch 4-Way 1A-4B SW241A Action Star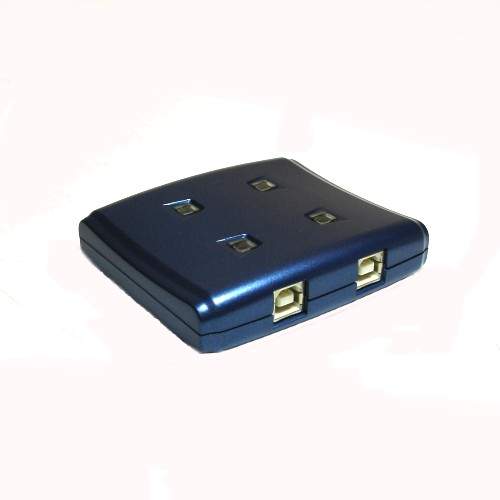 USB 4-Port Auto Share Switch.
USB Auto Share Switch allows multiple PCs to share one USB devices. First come, first served. It provides you a great solution to share USB devices between two PCs to save the limited budgets on USB devices and the effort on doing hot-plug process.
Features:
Four PCs share a USB devices

Conform to USB revision 2.0 and 1.1 Standard Specifications

Run USB dual speed 12Mbps and 1.5Mbps

Supports both UHCI and OHCI USB interface

Supports USB Self-Power for more USB hub expansion

Using intelligent software to switch USB device ports and easy operation

The cable length from PC to USB share box or USB share box to USB device is 5 meters

Easy to share other expensive USB peripherals like USB docking station, USB Zip drive, USB card reader, USB to USB Bridge, USB to Ethernet or other USB adapters

Easy extend USB down stream ports or add a 4 or 7 port USB

Hub to USB share switch downstream port for more USB devices connected to your PC
Installation:
Install Software from CDROM
Plug in Switch Via Standard USB A-B Cable
Operation:
Computer Selection of Device: Right Click on Yellow Circle Icon and Select "Switch"
Also you can Use the [Ctrl]-[F11] on PC and [Alt]-[F11] on the MAC.
SW-241A USB 2.0 Sharing Switch
UPC:820799300775